<![if !vml]>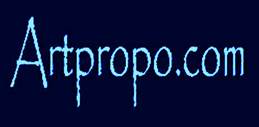 <![endif]>                                                                                                    
              的名人肖像漫画  Celebrity portrait-caricature Zaha Hadid  扎哈•哈迪德   
                 <![if !vml]>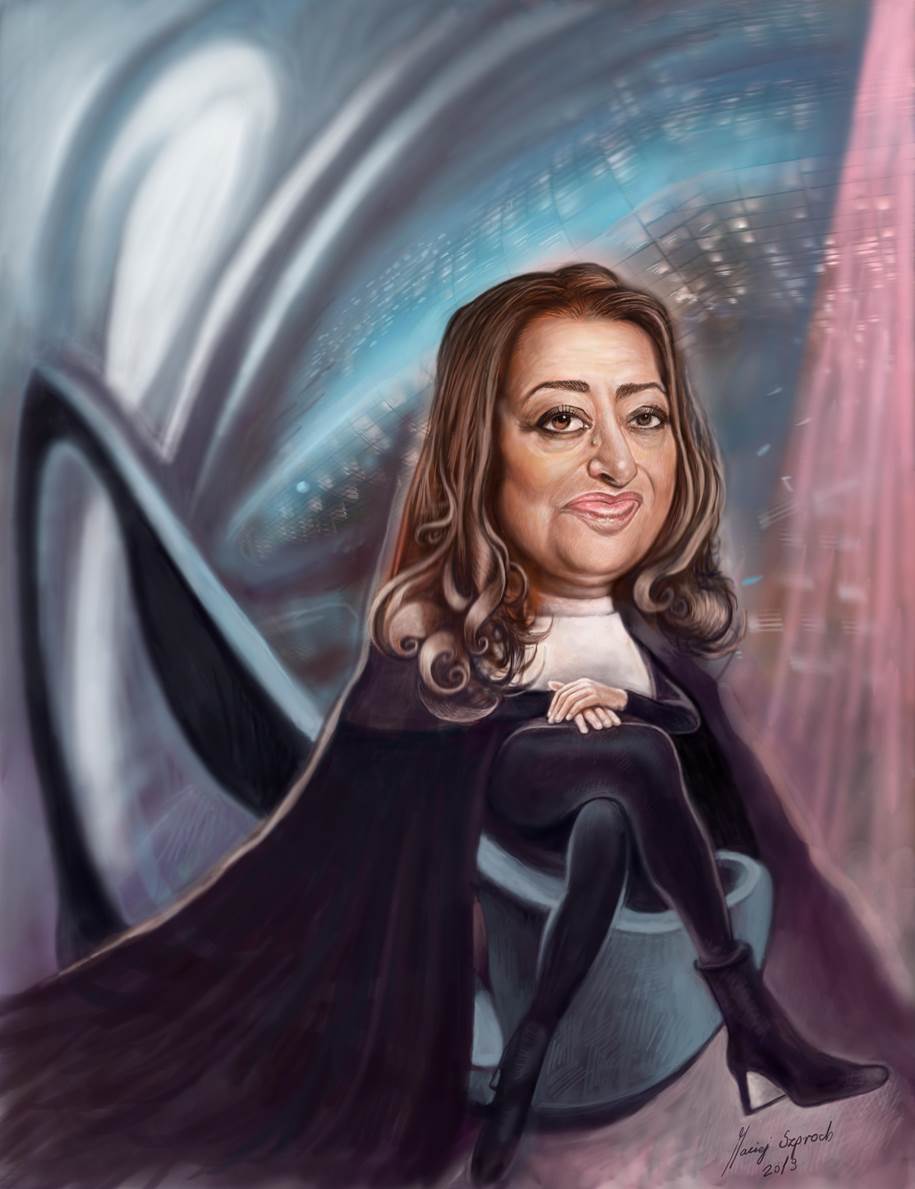 <![endif]>
           Painted by Maciej Szproch from Warsaw Poland  畫由Maciej  馬切伊從華沙
                                                              Made in Poland  做在波蘭
Zaha Hadid ….. one of the most famous names in modern architecture….
Zaha Hadid has designed …. striking buildings like the Guangzhou Opera House in China
 https://www.archdaily.com/115949/guangzhou-opera-house-zaha-hadid-architects  
Its rooms look like the inside of a beautiful alien spaceship.
Zaha Hadid is known for designing and completing structures that seem almost impossible on paper.
She says that architecture is clearly about shelter, but it must also bring pleasure.
Born in Iraq , Zaha Hadid completed her architectural studies in Britain, …... In two thousand four,
she became the first woman to win the Pritzker Prize for architecture.
Thomas Pritzker presented the award. He said that her work organizes land, space,
structure, and person so that each is inseparable from the other, and each calls to the other.
Zaha Hadid zaprojektowała ….. uderzające budynki, takie jak Opera Guangzhou w Chinach
https://www.archdaily.com/115949/guangzhou-opera-house-zaha-hadid-architects
Jego sale wyglądają jak wnętrze pięknego obcego statku kosmicznego.
Zaha Hadid znana jest z projektowania i wykonywania konstrukcji,
które na papierze wydają się prawie niemożliwe.
Mówi, że w architekturze chodzi oczywiście o schronienie, ale musi też sprawiać przyjemność.
Urodzona w Iraku Zaha Hadid ukończyła studia architektoniczne w Wielkiej Brytanii….
W roku 2004 stała się pierwszą kobietą, która zdobyła nagrodę Pritzkera w dziedzinie architektury.
Thomas Pritzker wręczył nagrodę. Powiedział , że jej praca organizuje ziemię, przestrzeń,
strukturę i osobę tak , że każda z nich jest nierozdzielna od siebie nawzajem –
-pierwsza jest dopełnieniem drugiej.
This is the fragment of article publisht in VOA that was written by Dana Demange.
Zaha Hadid,,
2002年,廣州市舉辦了一次高規格的國際競圖,英國 Zaha Hadid 建築師事務所(ZAHA HADID ARCHITECTS)以「圓潤雙礫」的設計方案贏得了第一名且將作為興建廣州歌劇院之設計案。

設計建造廣州歌劇院的陣容堪稱「夢幻團隊」:設計總負責 Zaha Hadid 是 Pritzker Architecture Prize 第一位女性得主,
初步設計及施工圖設計配合單位是廣州珠江外資建築設計院-首個「中國產」大劇院的設計者;中國有色工程設計研究總院負責舞臺機械及燈光音響設計,
該院曾操刀中國國家大劇院舞臺機械及燈光設計。擔綱聲學設計的是全球頂級聲學大師,迄今唯一活躍在設計界的聲學界最高獎「塞賓獎」得主——馬歇爾,現正負責巴黎音樂廳的聲學設計。
Maciej Szproch 2019 about the today world forces - diagram ; read in link below:
關於當今世界部隊圖 
閱讀下面的鏈接 :
concert of powers   power of world countries 世界各国的力量
Caricatures & Portraits by Maciej Szproch for commission :    的名人肖像漫画     马切伊从华沙   波兰